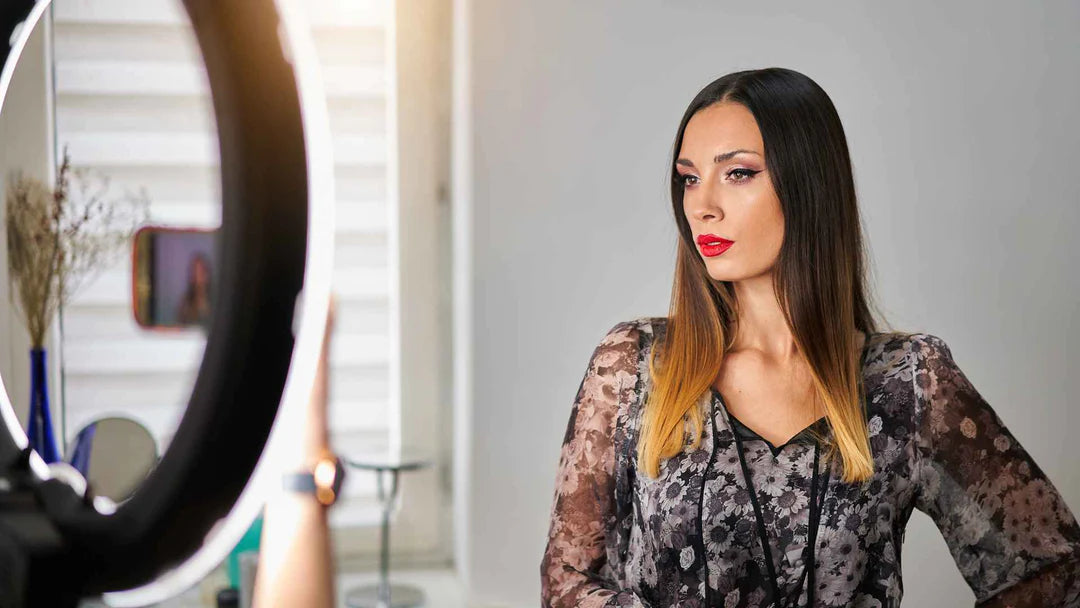 Simply. Good. Look.
For bright lights only.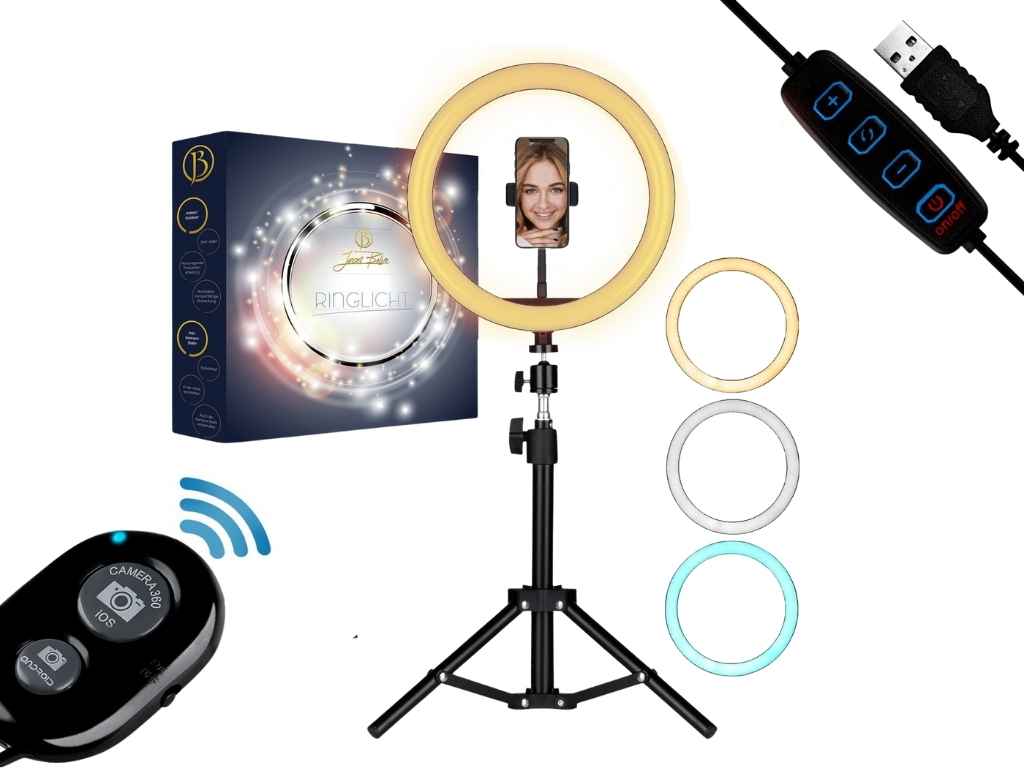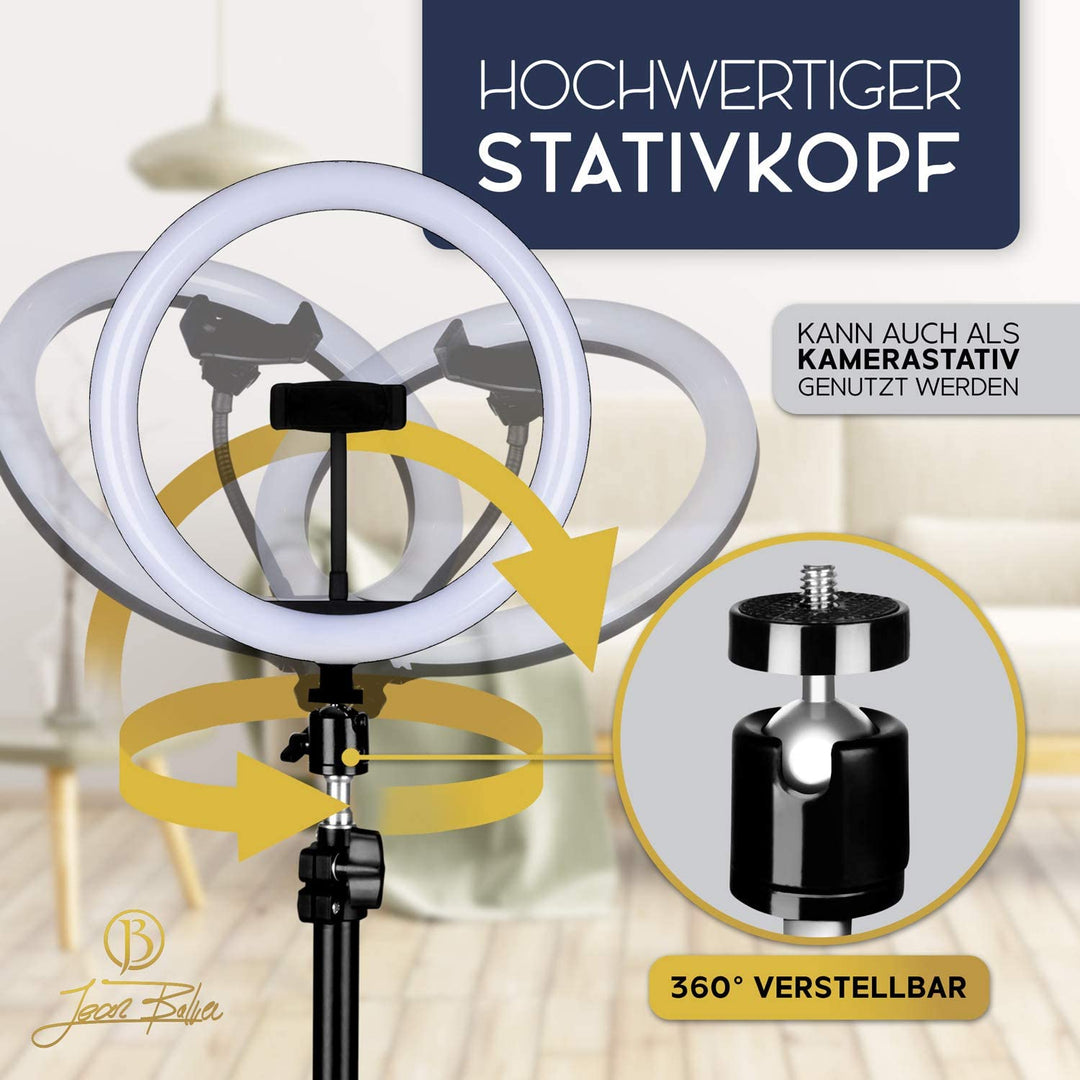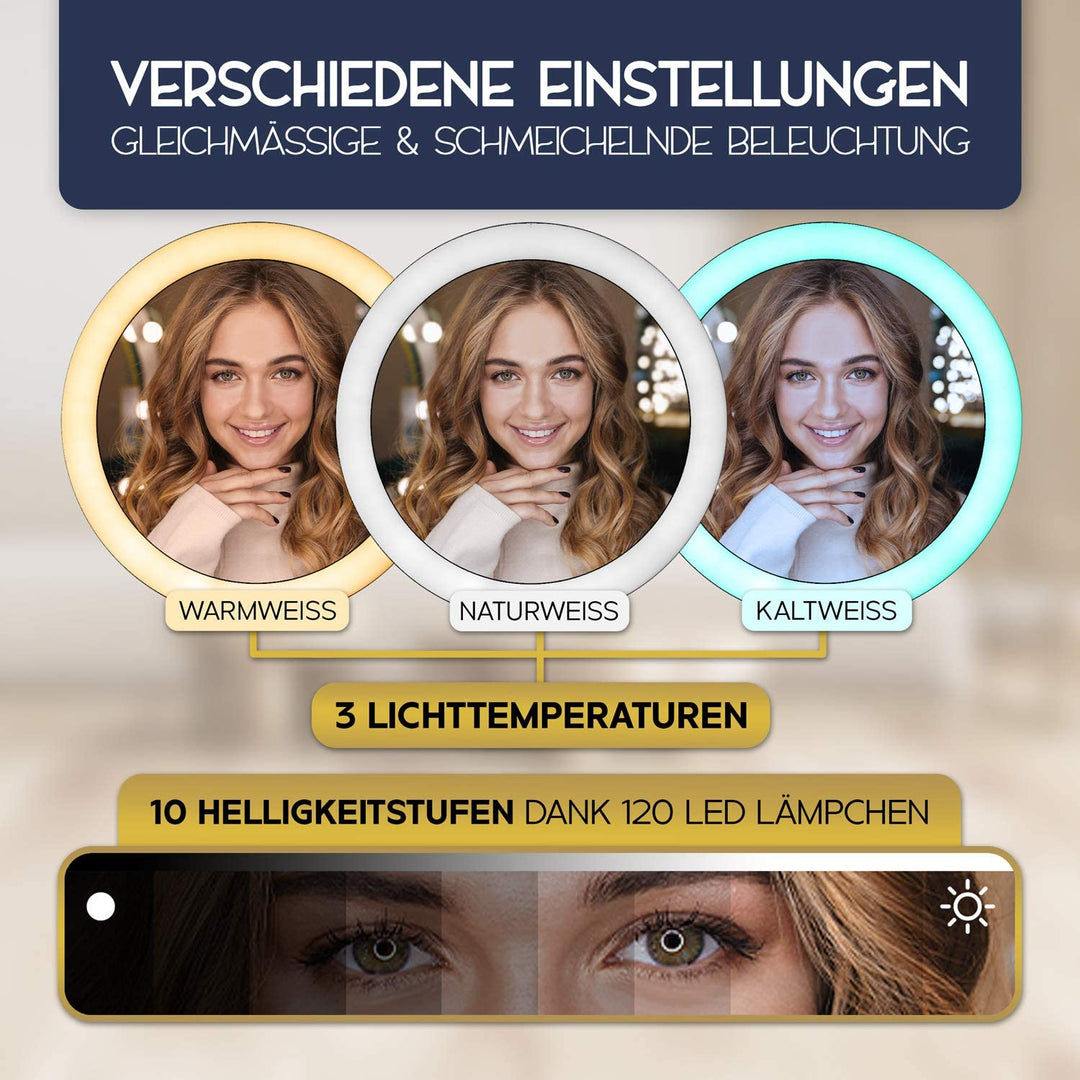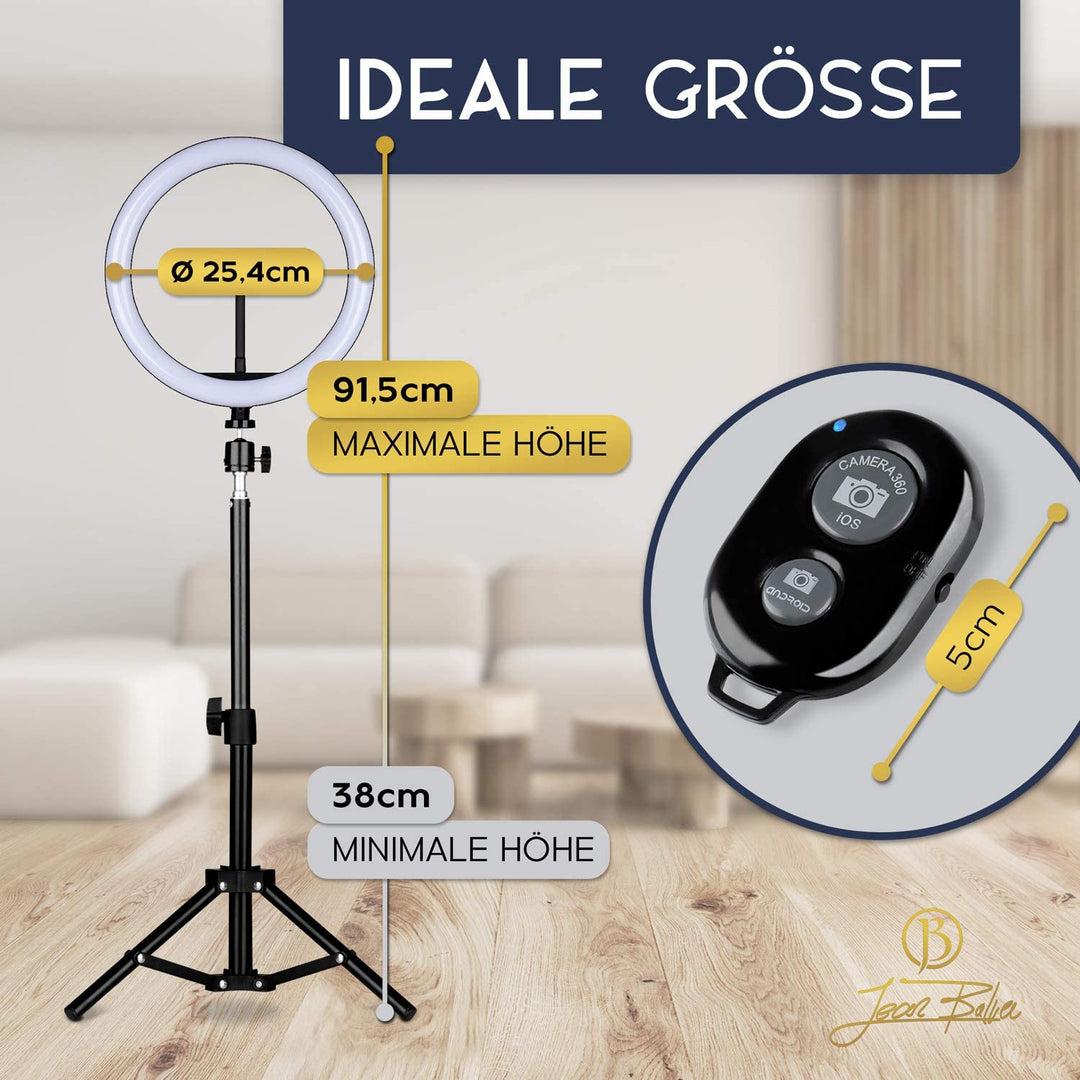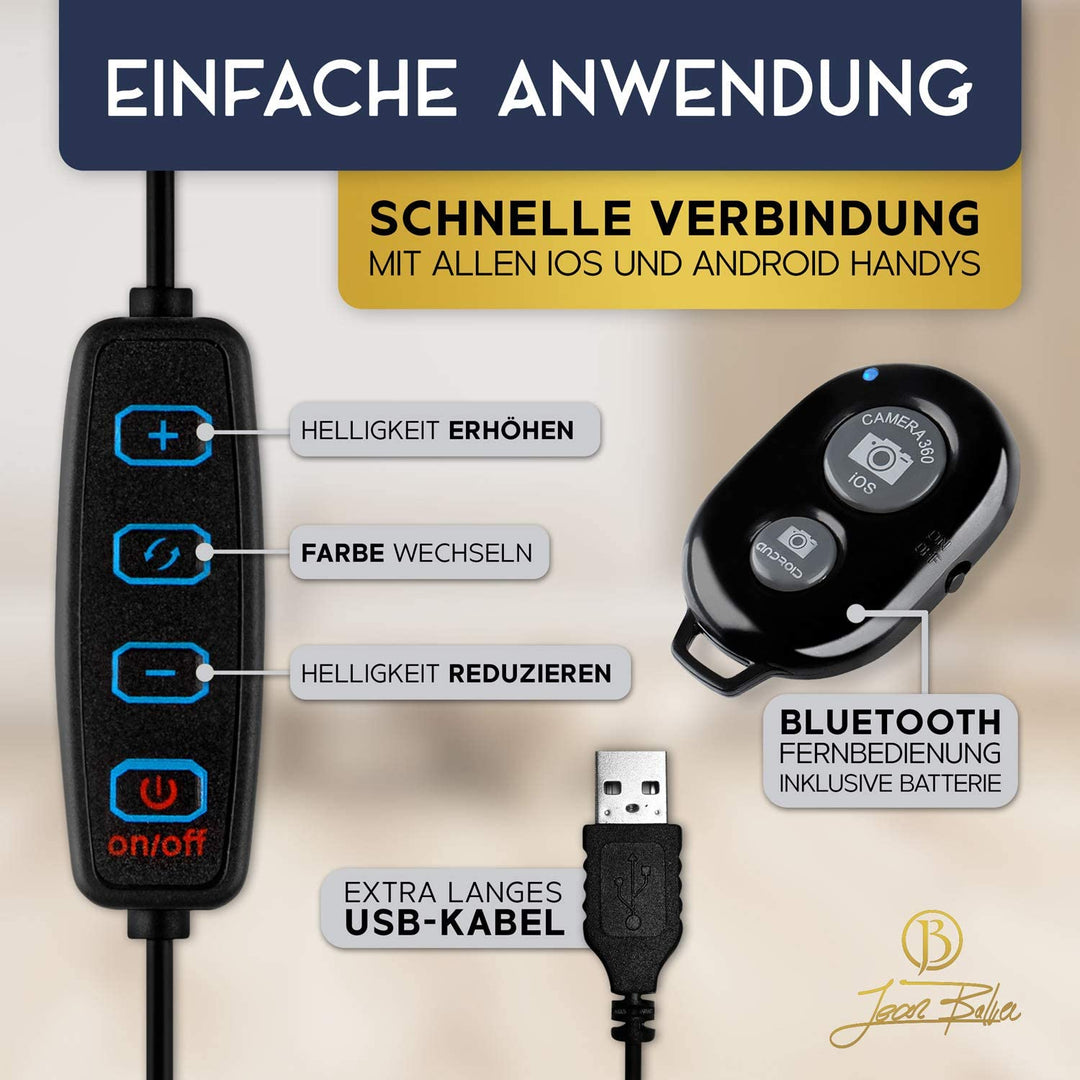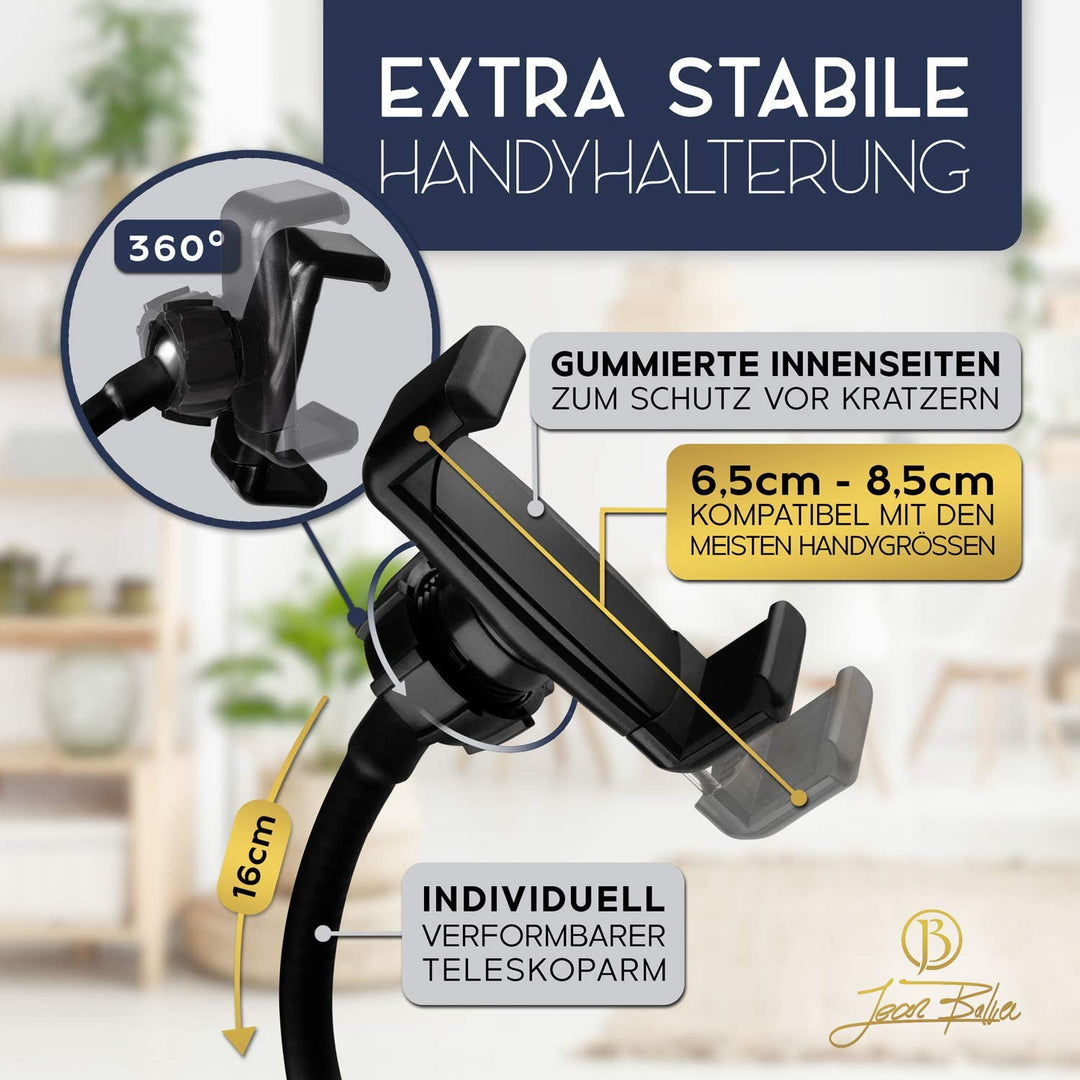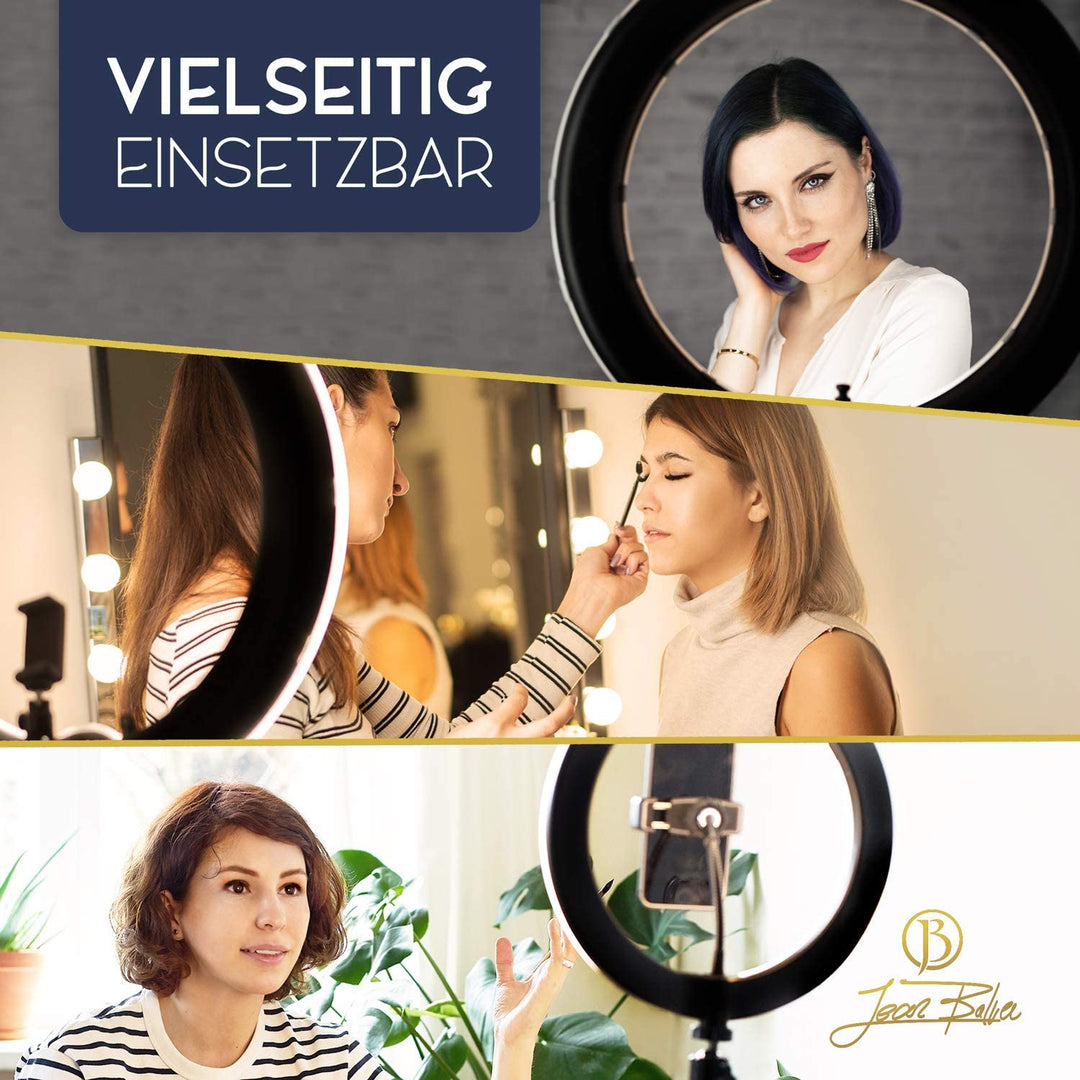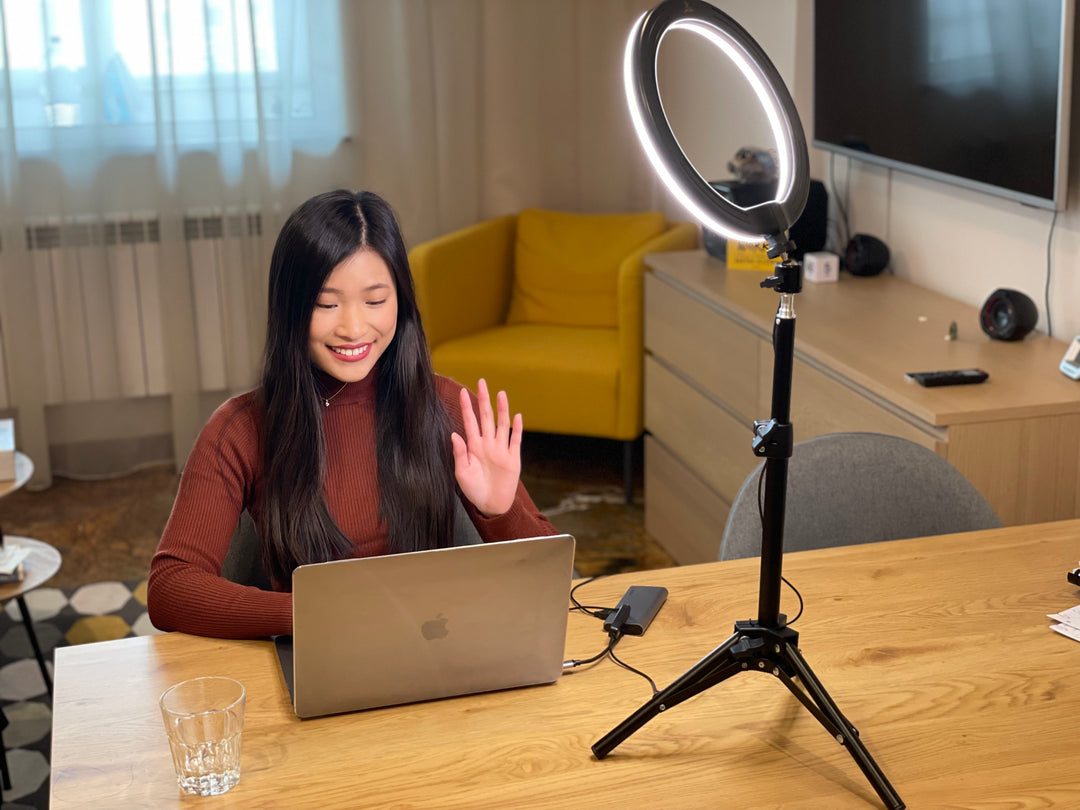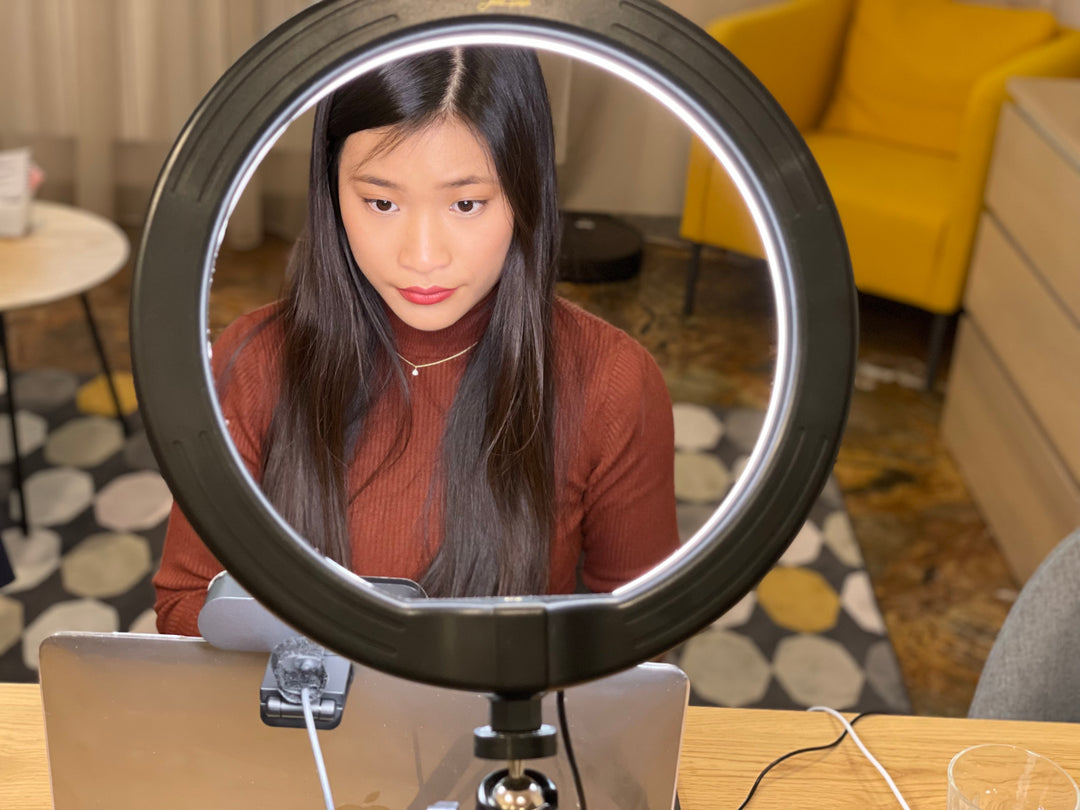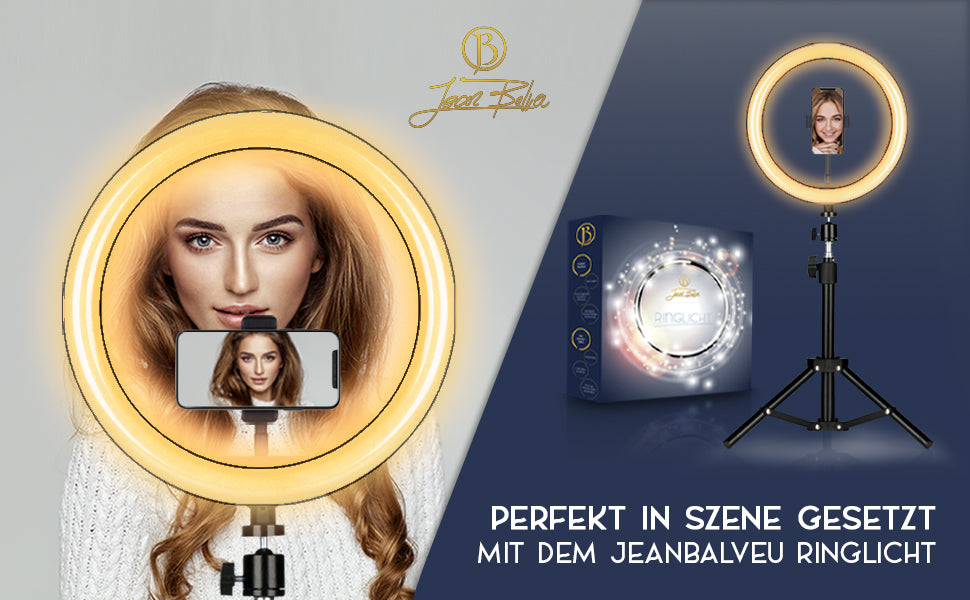 Not only popular with celebrities and influencers
The ring light: A versatile companion in everyday life
Did you know that the ring light is mainly used by beauticians and makeup artists? The ring-shaped arrangement of the LED lamps conceals blemishes on the face and not only makes the skin look smoother, but more radiant! You can also use this effect for your video conferences and present yourself in the best light.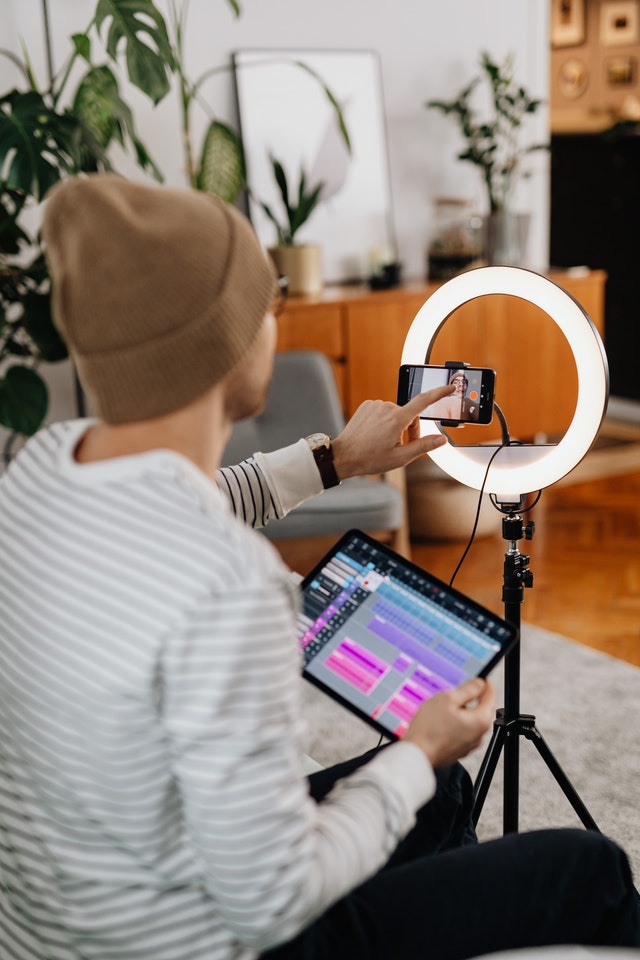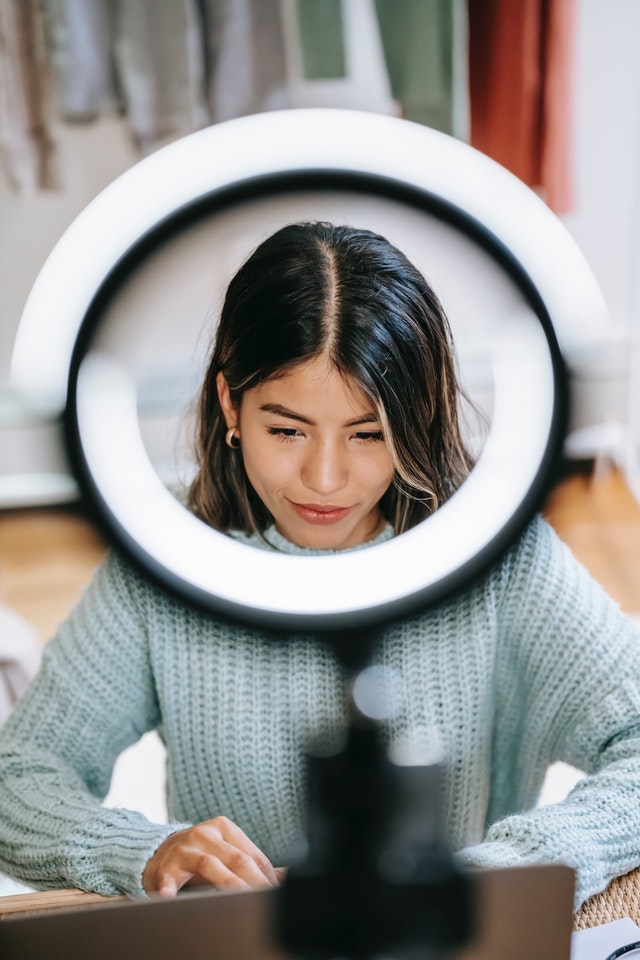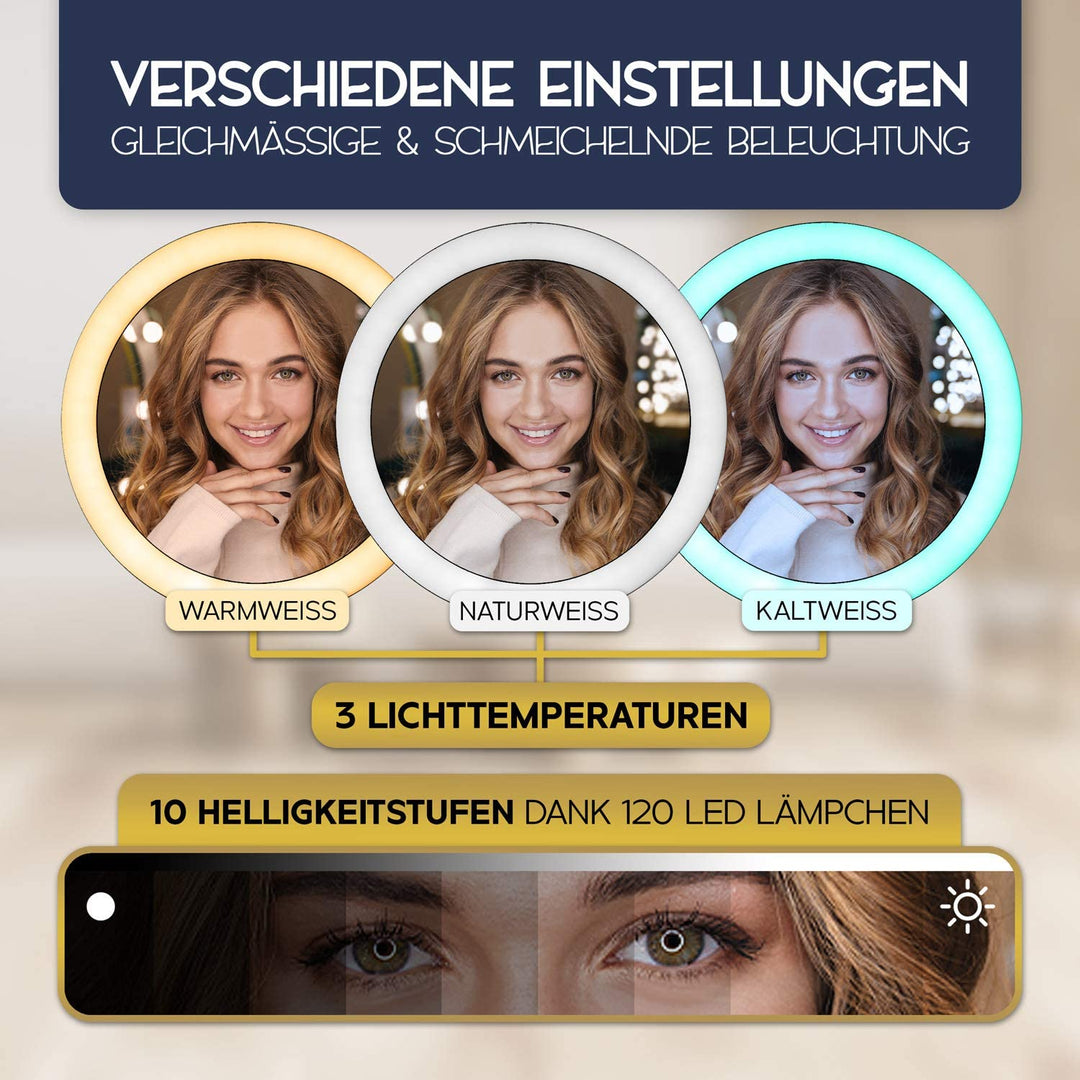 Look good of course
With over 120 LEDs arranged in a ring, the ring light illuminates you more evenly than a normal lamp. Thanks to the three light temperatures and ten brightness levels, you are flexible even with changing light conditions.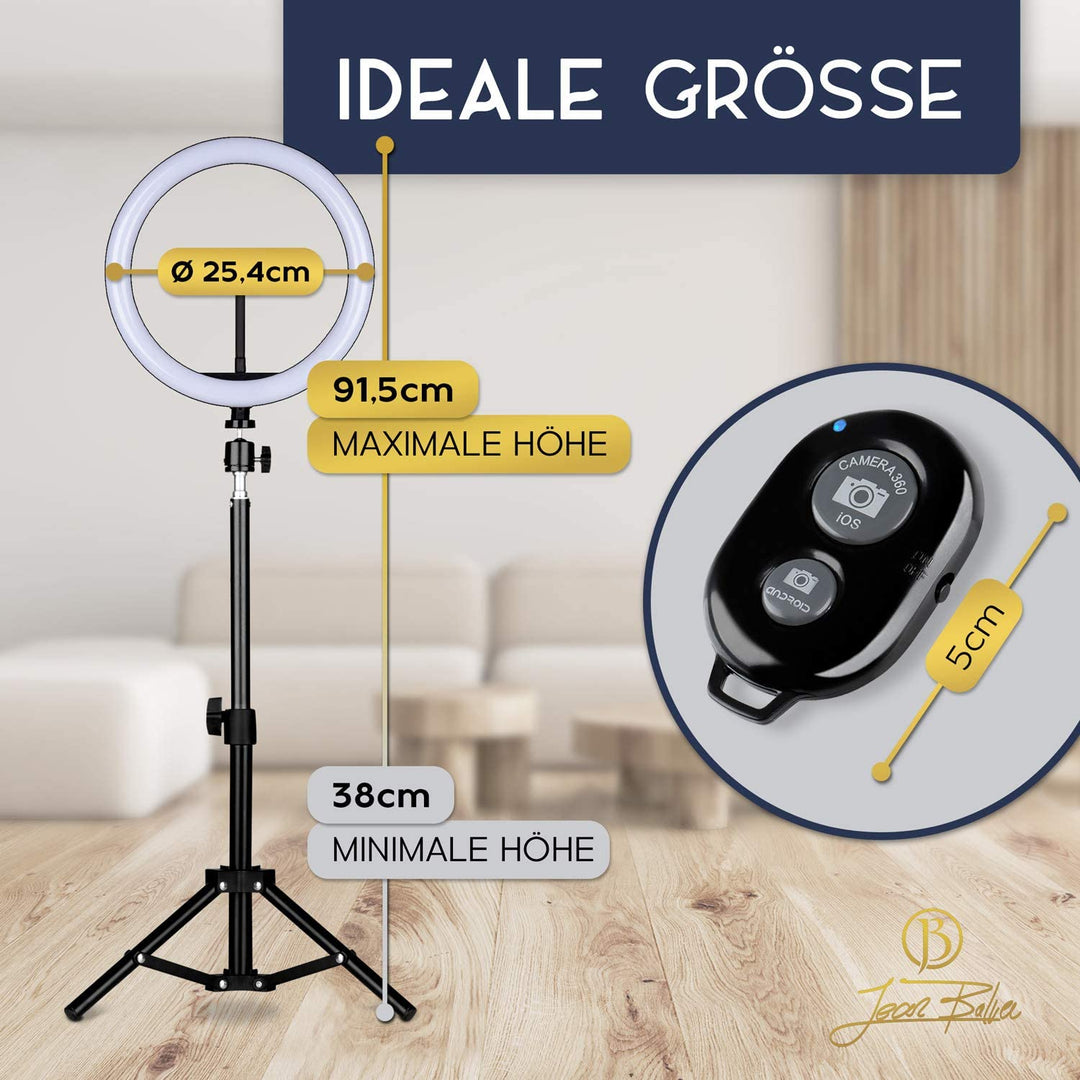 Professional light
Thanks to the height-adjustable tripod, the ring light can be set up and taken down very easily. The ring light is the ideal companion for mobile workplaces and in the home office.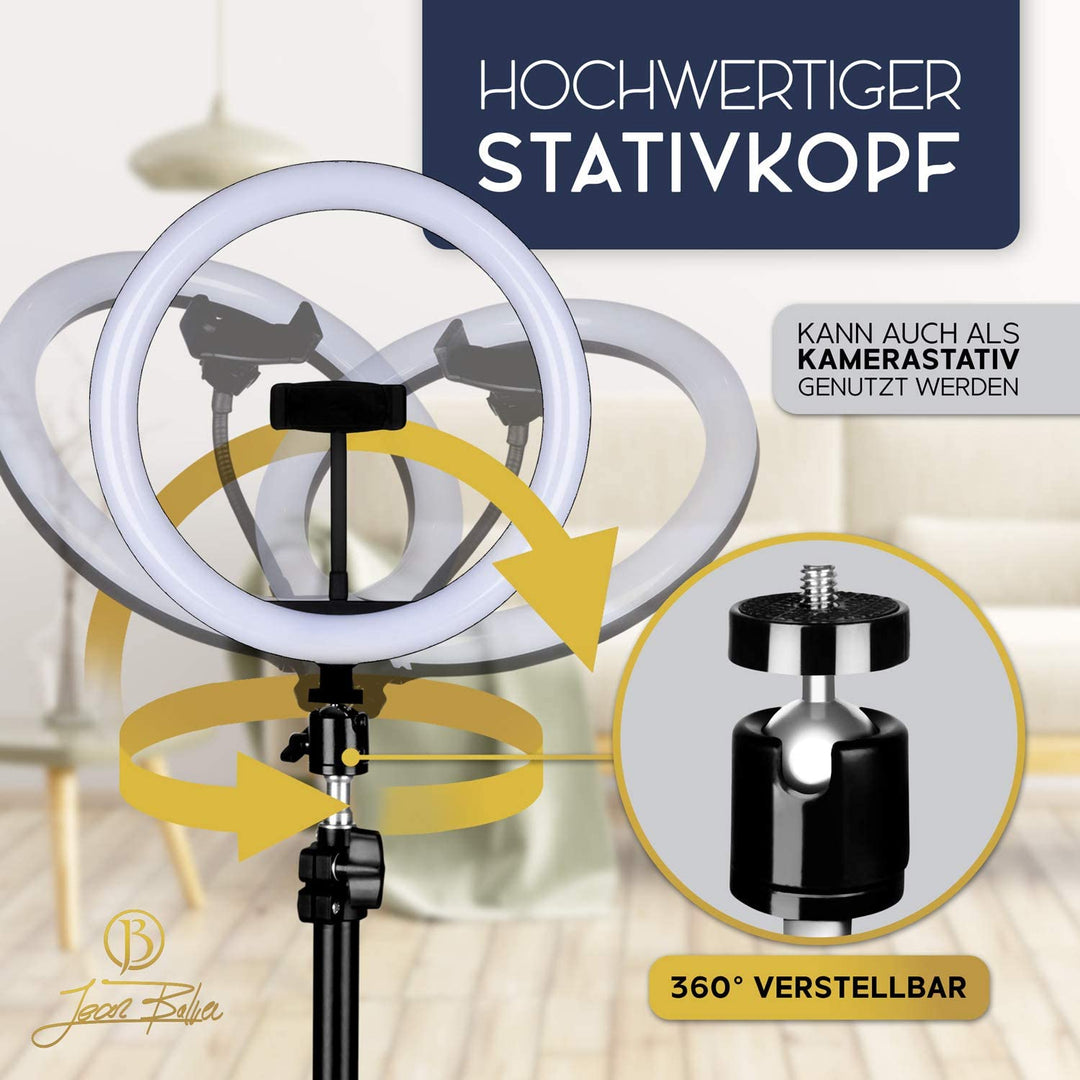 Stable lamp
Thanks to the high-quality workmanship, the ring light can be adjusted in 360° and has a stable stand. The ring light is versatile and can not only be used as lighting for video conferences, but just as well for photos and videos.
Thats what our customers say
★★★★★

Finally look professional

I don't want to be without the ring light anymore, it's like day and night. I am totally satisfied with the result and made a positive impression at the first meeting.
★★★★★

Super happy

Thanks to the ring light, the image quality in Zoom meetings is now really good, which was not the case before.
★★★★★

Due to the many setting options for the lighting, you are flexible even with changing light conditions (time of day, sun, clouds). Even during the video conference, it can be easily adjusted.
Video conferencing ring light for natural and professional home office lighting
Have we landed in an interrogation or why this mysterious appearance with half a face full of shadows?
You don't seem very approachable and trustworthy to your clients if they can't recognize you well in the picture. With our ring light you can present yourself naturally & professionally. With over 120 LEDs arranged in a ring, you will be illuminated more evenly with the ring light in contrast to a normal lamp.
Easy-to-use lighting for video calls, no matter where you are
You and your employees don't need a film studio setup to have a professional image in video calls. But a webcam alone isn't enough either. The lighting makes the difference!
With our ring light you can achieve a higher quality image quickly because it's easy to set up and adjust.
Versatile lighting
Be it video conferencing, live streaming, taking photos or shooting marketing videos: The ring light helps you look good in all disciplines. As a mobile companion, it is quick to set up and easy to transport.
How to use the ring light
Place the ring light on your desk.
Use the pull-out stand to adjust the ring light to your desired height.
For eyeglass wearers, we recommend positioning the ring light slightly higher to avoid reflections in the eyeglasses.
If necessary, tilt the ring light forward by adjusting the ball joint.
Connect the ring light to your laptop via USB. The long cable with USB 2.0 connector allows you to connect the ring light to all common smartphone chargers or to your PC.
Adjust the color temperature and light intensity by pressing the slider. You can start the video conference without downloading any additional software or making complicated settings
Recommended offers for you