Cloud migration with security

Work efficiently and flexibly from anywhere: With Microsoft 365 you can access your files, emails, calendar and more from any device with internet access. Work seamlessly from your desktop computer, laptop, tablet, or smartphone, whether you're in the office, at home, or on the go.
Increase productivity and save costs

With our Microsoft 365 Membership we support you in all Microsoft 365 matters. You can make unlimited requests, which we will implement in a flash.
Our service portfolio
Microsoft 365 Migration (Outlook, SharePoint, Teams, OneDrive)
Microsoft 365 configuration (Outlook, SharePoint, Teams, OneDrive)
Microsoft 365 administration
For whom is the service particularly suitable?
You are the managing director of a traditional industry such as real estate, management consulting, tax consulting, mechanical and plant engineering, logistics and transport or you have a trades background.
You want to change and finally start the digital transformation.
You don't need to hold hands or consultant phrases, but prefer long-term support with services at a fair price. You are completely fine with our asynchronous way of working.
We reinvented IT consulting, really
Officery replaces unreliable freelancers and expensive system houses with a flat monthly fee and is so fast it will blow your mind.
This is what makes Officer Membership so unique
Leistung
Agentur
Unternehmensberatung
Officery Memberships
Volle Kostenkontrolle
Wöchentlich Abrechnung mit fester Pauschale
❌
❌
✅
Preis-Leistungsverhältnis
Sie erhalten hohe Qualität zu einem fairen Preis
❌
❌
✅
IT Kompetenz
Microsoft Partner mit Know-How in Cloud-Technologien und ERP Systemen
❌
❌
✅
Schnelle Leistungserbringung
Vom ersten Kontakt bis hin zu den ersten Ergebnissen brauchen Sie keine Wochen oder sogar Monate warten
❌
❌
✅
Keine unnötigen Meetings
Wenig Zeitinvest von Ihnen erforderlich
✅
❌
✅
Flexibilität
Subscription-Modell, keine Vorabinvestitionen, keine Verpflichtungen
❌
❌
✅
Konzeption
Zieldefinition, Projektplanung, Anforderungsanalyse, Lösungsentwicklung
✅
✅
✅
Umsetzung
Realisierung des Konzepts, Implementierung von Technologien, Digitalisierung Ihrer Prozesse
✅
❌
✅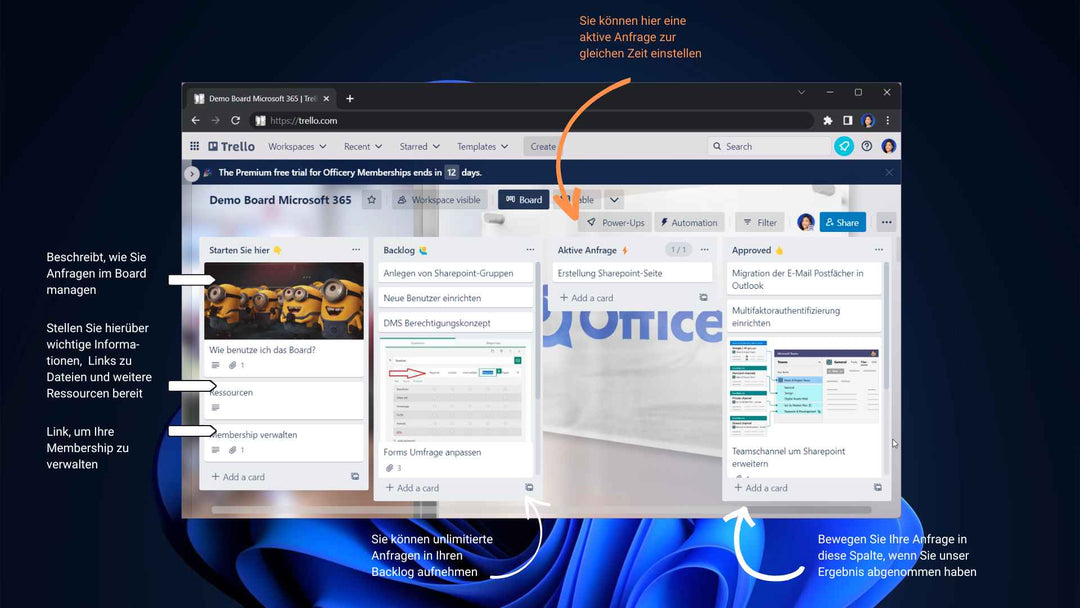 Communication is key
Our rules of the game
Absolutely asynchronous
Don't like meetings? We neither! So the only meeting we will have is the intro call. We are 100% focused on your output and have canceled meetings.
Managed via Trello
Manage your requests with ease on the Trello board and keep track of upcoming, current and resolved requests.
Invite your whole team
Are you unable to send us any inquiries? We'll make you a Trello admin so you can invite more team members.
Good question! Recruiting an IT professional is a difficult and extremely time-consuming process. The annual costs for a full-time senior-level IT specialist now exceed €90,000 plus benefits. That being said, you might not always have enough work to keep them occupied all the time.
With our monthly plan, you can pause and reactivate your membership as often as needed to ensure you only pay your Officery IT consultant and developer when you have work for them.
From the first contact to the offer process and the actual first results, it is not uncommon for weeks, if not months, to go by when working with system houses.
With our memberships you save yourself long communication channels and you will receive tangible results within just a few working days.
Freelancers often move from project to project and when working with freelancers there is a risk that they may not always be available or they may be unavailable unexpectedly.
It doesn't matter whether you need a long-term IT partner or just a short-term cooperation - with us you can enjoy both advantages.
With a completed membership, our IT experts will implement your requests. You can send us unlimited requests and you will receive visible results in the shortest possible time.
In addition, you enjoy the fullest flexibility, because you can pause or cancel your membership at any time - in this way you protect your monthly, fixed budget.
As soon as you have activated your membership, you can add as many requests as you like to your queue that match our service portfolio. Your requests will be processed by us one by one and delivered at lightning speed.
In order to be able to guarantee high quality, we do not process any requests in parallel, but deliver each request one after the other. Enter your request on your Trello board and we will process it as quickly as possible.
Only when you are satisfied with the result and you have accepted the work do we concentrate on your next request. You can change your active request at any time by moving your requests on the Trello board.
The membership is designed in such a way that collaboration works perfectly without any meetings. If you do need an online meeting, you can book meetings via your Trello board at our hourly rate of €125 net.
You can pay by SEPA direct debit, credit card or PayPal. All you have to do is add the membership to your shopping cart and select your preferred payment method at checkout.
That's fine. You can pause your membership at any time and reactivate it as soon as you have more requests for us. In this way you remain flexible and only pay for our services when you need them.
Due to the high quality of our work and the unlimited review loops you can take advantage of, no refunds will be given.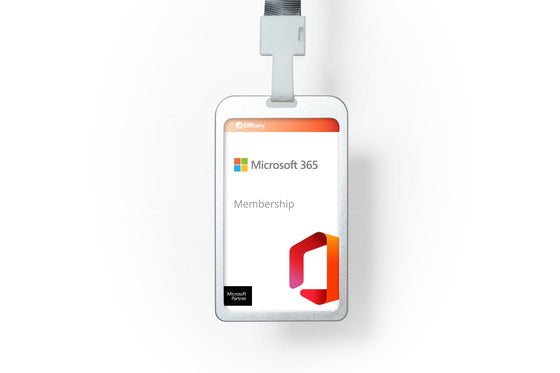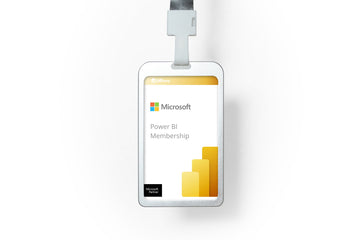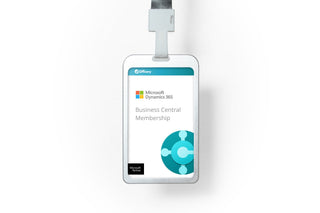 Scale your business
Officer Memberships
Our memberships offer a cost-effective middle ground between internal IT specialists, system houses and freelancers.
Discover Memberships