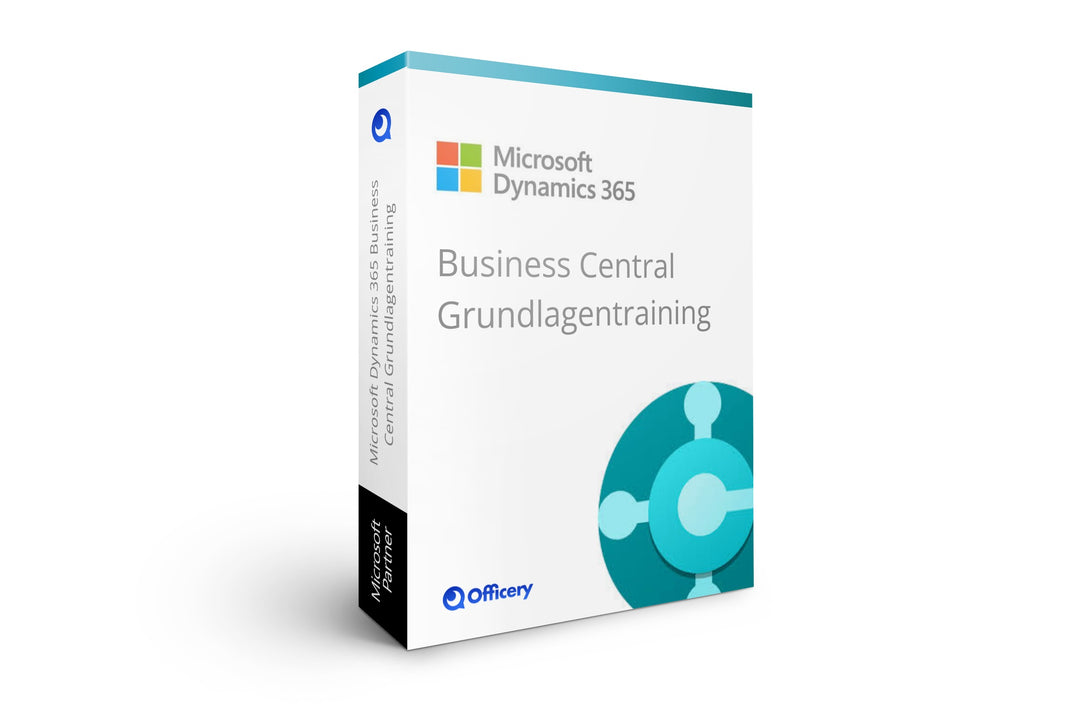 Microsoft Dynamics 365 Business Central basic training
---
What content is taught in the basic training?

Setup of user interface (duration: approx. 60 min)
About Business Central
Presentation of the role concept
Exercise 1: Select client
Presentation of the possibilities of customization
Exercise 2: Discover Role Centers


Working with data (duration: approx. 60min)
Distinction between lists, maps and receipts
Sorting, searching and filtering of data
Exercise 3: Search function
Exercise 4: Filter functions
Reports and analytics in Business Central
-- 10MIN BREAK --
Contact system (duration: approx. 60min)
Creation of master data
dimensions
info box
Exercise 4: Create contact
Bonus: From offer to billing (duration: approx. 30min)
Overview of the processes in Business Central using a simple business process as an example
Total duration: 4 hours
For whom is the basic training suitable?

The training is aimed at key users and new employees who want to familiarize themselves with the basic functionalities of Dynamics 365 Business Central and is only offered internally .
Is there a way to "click through" and practice yourself in Business Central?
Yes, because only practice makes perfect! Our approach to training is to make the training as interactive and practical as possible.
This includes the fact that users apply the knowledge imparted directly in the system with the help of exercises.
The prerequisite for this is that we have access to your Business Central and a training client so that we can prepare tasks for your users. The training takes place online in a virtual seminar room via Microsoft Teams.
Note: In order to ensure a high quality of the training, the number of participants per training is limited to a maximum of 10 participants. The minimum number of participants is 3 participants.
Frequently Bought Together